About Olive
To work for myself is a dream come true, and to create beautiful pieces for your home is a privilege.
Living in Cork on a farm with my husband and 2 small children, I am surrounded with inspiration for my craft.
From a small child I was drawing, painting, and making craft creations, turning shells and beads into necklaces, making Zig and Zig or Bart Simpson Fimo brooches, and making candles.
As a teenager I was a budding enterpreneur, selling my creations to family and friends.
Now I have a cottage industry, where I can express my creativity, and have all the fun of running a small business!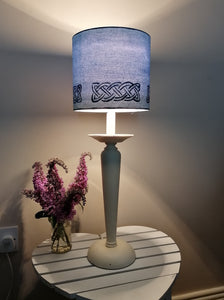 Handpainted Cylinder Lampshade
Find something perfect for your home, in my range of designs. Each shade is painted free-hand, with care and attention, making every one a unique work of art.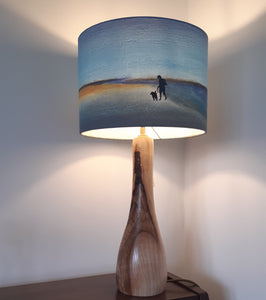 Custom Orders
Is there an image that's close to your heart, a memory, a colour theme, a curtain pattern, a painting in your home that you love? Call me, and we can discuss a custom order handpainted lampshade to compliment it.
A Happy Customer
A happy customer - ordering a hand painted Fuchsia Coolie lampshade to match a large ceramic lamp base. Do you have a stunning lamp that needs a new shade, we can work out the perfect size and design!
Hi olive, I'm v happy with the shade. It's a perfect match for the base. Thanks

Susan
My parcel arrived safely and I'm absolutely delighted with the lampshade. 
It is simply beautiful, many thanks. 

Niamh
Thank you for my lampshades, Olive. I'm keeping the blue one for my son's birthday. The sunrise one is absolutely beautiful! x

Anne
Dear Olive the lampshades arrived safe and sound this morning and as with the first one I'm absolutely delighted with them. Thanks once again 

Jacqueline
Thanks so much for the lovely lampshade.. it's a lovely addition to the house. We love the cushions as well.

Author's name
I googled beautiful seascape lampshades and your website came up, luckily for me.

Anne
Stunning ..thrilled Olive ..u v talented

Mary